WELCOME'S
MISSION

IS SIMPLE
Understanding your route to market goals and putting you in contact with the people that can help you achieve them. Whether it be maintaining the momentum following a successful crowd-funding campaign or making sure your latest published title gets the international distribution it deserves, Welcome by Asmodee can provide a range of options to accompany you in your next step forward.
Drawing upon Asmodee's global network of distributors, partners and specialized services we can provide a bespoke solution for your specific distribution needs and provide a roadmap for the growth of your new and future titles.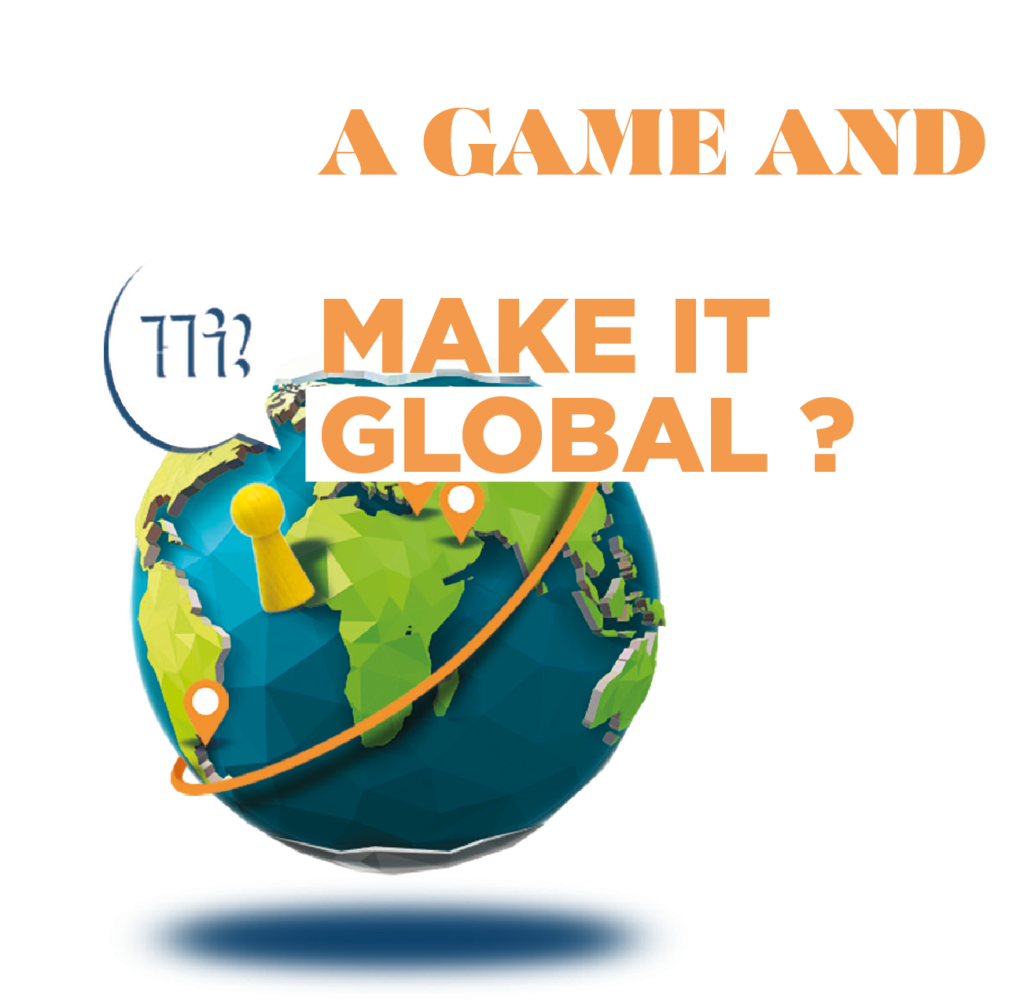 HERE ARE SOME OF THE KEY ROUTE
TO
MARKET SOLUTIONS

THAT WE CAN PROVIDE:
FOR ALL PUBLISHERS WISHING TO DEVELOP THE GLOBAL REACH OF THEIR GAMES THE GLOBAL SALES DIVISION CAN HELP.
With a network connecting more than 45 countries including Asmodee branches and trusted local partners, the Global team can rapidly identify new opportunities for your titles and oversee the entire localization and ordering process from interested distributors all around the world.
Our distribution collaborations include hit titles such as "Gloomhaven" and the "Exploding Kittens" and we are always on the lookout for great new games!
THE EUROPEAN PLAYER NETWORK (EPN) IS OUR KEY SOLUTION FOR ENGLISH LANGUAGE SALES IN EUROPE.
Working on a consignment sales basis EPN ensures that your full catalogue can remain available Europe-wide with minimum time-to- market and an extensive sales network covering both local distribution units and major online portals and retailers alike.
All sales data is tracked, providing you with vital information on where your sales are occurring helping to inform future localization decisions.
By consolidating the demand for long-tail products and supplying them to all European markets, EPN is able to realize a volume that makes shipping all your titles worth the effort!
INTERESTED IN BRINGING YOUR LATEST ROLE-PLAYING GAME TO AN INTERNATIONAL AUDIENCE?
As the premier roleplaying games studio in the Asmodee Group, Edge is responsible for turning the games and settings of its partner studios into rich and exciting worlds to explore, while also partnering with other publishers to localize and publish licensed games.
We can also work with you to develop a brand-new RPG around your own IP!
BLACKFIRE IS A KEY DISTRIBUTOR OF GAMES AND ACCESSORIES, TABLETOPS, ACTION FIGURES AND MERCHANDISE IN THE HOBBY GAMING SECTOR.
But their true focus is  Trading Card Games: Magic the Gathering, Flesh and Blood, and Yu-Gi-Oh!  being  just some of their best-selling lines.
Their motto of "Beyond boxes" means going the extra mile: from localization and marketing to organized play and logistics, they can make your TCG go global!
BOARD GAME ARENA (EN.BOARDGAMEARENA.COM) ARE THE DIGITAL BOARD GAME EXPERTS WITH AN ONLINE NETWORK OVER 200 COUNTRIES AND AVAILABILITY IN 42 LANGUAGES.
Whether you are looking to develop the reach of an established game or build awareness of your latest title, BGA is your perfect partner to help bring your game into the digital world to be discovered by our community of over 5 million users.